A perm is a permanent service that one undertakes to permanently change their hair's texture. There is a wide range of types of perms. Some perms straighten hair and do away with curls and texture. And some perms get rid of straight hair so that you can enjoy natural-looking curls and waves. There are also different ways to achieve these results. Let's look at what makes a digital perm different from the rest.
What is a Digital Perm?

Digital Perms add a natural texture of curls and waves to your hair. They do this by using heat in the perm process. The more traditional perm, known as cold wave perm, only uses chemicals and plastic rods to wrap your hair around after. This type of perm can result in very tight curls. Using heated rods in the perm process typically results in a more natural flowing look.
Digital perms are recommended for individuals with thin and straight hair. It offers them the volume and texture they need to stand apart. This is why digital perms gained so much popularity in Asia.
If you have severely damaged hair, we recommend you avoid any kind of perms. They use many chemicals and heat treatments that further damage your hair, possibly beyond repair.
What You Should Know About Digital Perms

Time Consuming & Expensive
The first thing you should know about digital perms is that they are more time-consuming than other types of perm, and the process can take a great deal of time. Keep a minimal 3 to 4 hours aside to get a digital perm and get an appointment during the day. Due to the added time and processes, digital perms typically cost significantly more.
Commitment
Digital perms are permanent, meaning you won't be able to reverse the impact for a while. Most women see the results lasting for about a year. Reversing a digital perm can cause significant damage to your hair permanently. So make sure to take all the time you need to ensure you are ready to live with a considerable change in your appearance and lifestyle.
Frizziness
Before you get a digital perm, you should know the impact of frizziness. Digital perms were first designed with Asian hair in mind. Know that it may have different effects on different hair textures and types. Even if the hairstylist takes steps to prevent hair damage, there is no way they can guarantee its impact. For the first few weeks, expect your hair to be a ball of frizz, no matter how much conditioner you use. In most cases, the frizz will pass independently in the first few weeks.
Getting Ready Takes Longer
One of the most common misconceptions is that getting a digital perm offers them an instant hairstyle at all times. No hair treatment allows you to get out of bed with perfect hair.
Adjusting to your new curly hair may take a little time. Remember that getting your hair just right may take a little longer. This fact can be a deal-breaker for many. Knowing this beforehand can help save you a great deal of hassle in the morning. Only get a digital perm if you are genuinely ready to commit.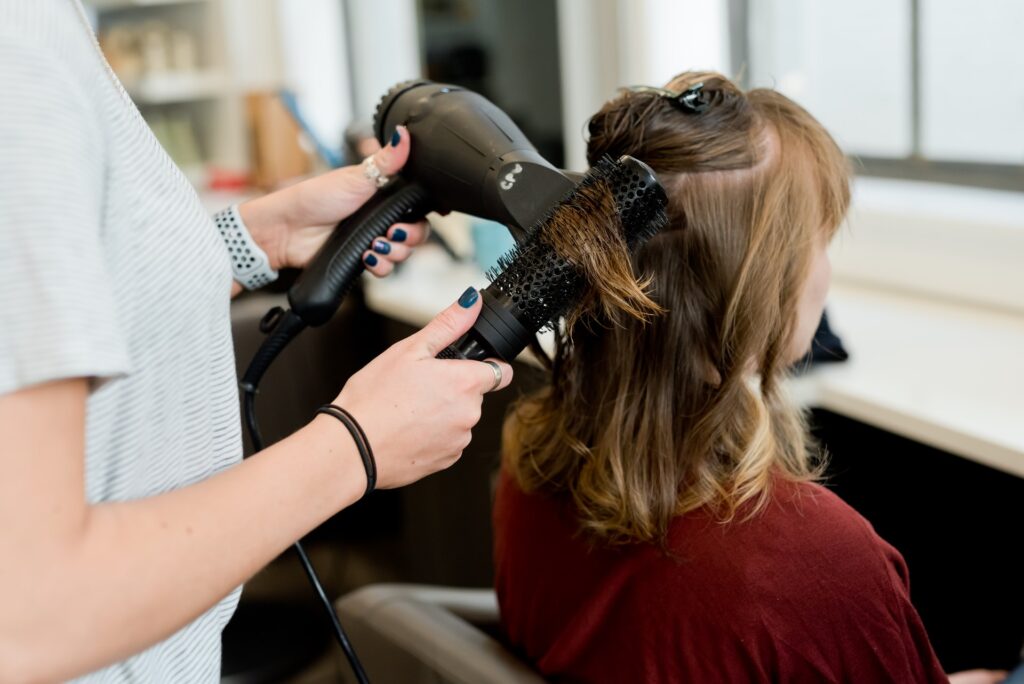 Caring For Your Digital Perm
Using the right shampoo, conditioner, and other hair products makes a huge difference. I highly recommend anything that boosts keratin in your hair or products with rich natural oils like coconut or Aragon. Please do not waste your money on a digital perm to ruin it by using the wrong products.
Always assume that your digital perm comes with additional costs. By being prepared to spend more, you will be more open to securing your investment. Choosing the right products is a huge aspect, and spending a little more on outcomes can help you save your investment in the long run.
Do proper research on the products you need based on your hair type. These products will make your life easier and offer you a simple solution to enjoying your digital perm.
Endless Twirling
If you have had straight hair for most of your life, there is a good chance you will keep running your fingers through your hair. However, such behavior will not end well when dealing with curly hair. Running your hands through curly hair will cause endless frizz, leading you towards a bird's nest by the end of the day. It's time you learn to twirl! Twirl your hair rather than running your fingers through it, reforming and securing your curls in place. You must continually remind yourself that curly hair is entirely different from straight hair.
So is a Digital Perm For You?
Before you jump in, we suggest you do your research. First, check out some digital perm pictures on Instagram, Pinterest, or other social media platforms. Secondly, do your best to find someone in your circle who has gone through a digital perm. There is a good chance that one of your family and friends knows at least one individual with a digital perm. Talking to someone with experience who can give it to your straight is the best research you can ask for.
The best way to know more and get answers to your questions is by taking the time to talk to your hairstylist. Only a professional hairstylist can offer you advice based on your hair. Moreover, they will have all the answers to your questions, ensuring you understand what you are getting into before you sit down on the chair.